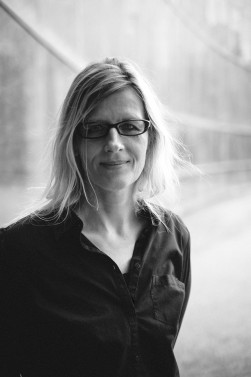 Title: UNFRAMED
Transcendent quality of 3D stereoscopy when united with art aesthetics of the cinematography and the editing enables artists to engage with a different kind of art making and a different kind of filmmaking. From painters, sculptors' film makers' perspective, using stereoscopy allows a fresh way to explore ideas that are concerning artists for centuries on how to intensify and isolate pictorial space while conveying "real" notion of space and time, an art form that appears to share the physical space with the viewer. In addition to pictorial space expanding and giving illusion of depth, as in traditional painting, stereo painted or animated cinematic space can be felt it in our head and body. The new "unframed" pictorial illusion of physical space is absolute.
Contemplating 3D stereo as an additional tool for contemporary artistic practice brings with it bigger challenges and controversy. The paradox introduced by 3D stereo depth and illusionism results in a freedom from materiality, making even more obvious that what we are trying to represent is nothing but small part of an expanding whole. The stereoscopic image works not only optically but physiologically: the viewer's perception contributes as much to the image as the stereo camera and separate lenses do.
While giving us full sensory experience of 3D figurative elements, stereoscopy has also power to destroy the picture plane and re-invent the illusion of a void space filled with emotions. Just like the layers of painted impasto are used to paint the figure or abstract shape 3D stereoscopy can be used to paint or intensify immaterial- the emotional void, despair and anxiety.
Le Phénomène Atmospherique and Elysian Fields are two immersive animated films that will be screening in this years' 3D-FESTIVAL BEYOND film selection. The two films bring together a wide range of artistic approaches: animation, painting, and immersive installation. Transitioned through linear stereo DCP cine installation to immersive panoramic 3D stereo theatres such as the one in the Institute for Media Innovation at the Nanyang Technological University and Ars Electronica Deep Space works use 3D stereo with the purpose of drawing the audience into the two very different experiences to create a new sense of space. They present the idea of abstraction in art that is not only formal or monochrome but also relates to a perfectly readable image and absolute 3D stereoscopic illusion.

Curriculum Vitae
Ina Conradi-Chavez is an award-winning digital media artist living and working in Singapore. Referring to animated films as "unframed paintings", Ina's works innovatively combine digital animation and stereo to fit diverse media spaces. Her films have been screened internationally at Ars Electronica Festival, Brooklyn Film Festival, Anima Mundi, Dimension 3 Festival, and most recently at the 67th Edinburgh International Film Festival, The 4nd Annual New Media Film Festival and 22nd Arizona International Film Festival.
Ina holds MFA from UCLA, is a Japan Foundation Fellow, and a member of the Singapore-China Association for the Advancement of Science and Technology (SCAAST), and the Union of Slovene Fine Art. Currently, Ina is an Assistant Professor with the Nanyang Technological University (NTU), School of Art, Design and Media (ADM). Her current research in 3d stereo immersive theater is conducted in Institute for Media Innovation, NTU Singapore. (www.inaconradi.com)
Date: 04.10.2013 - 17:45
TICKETS
Your tickets for the film festival and 3D-Expert symposium are available now.
Interested? Questions? Call us:
+49 (0)721 / 8100 6001
or write us:
info@beyond-festival.com